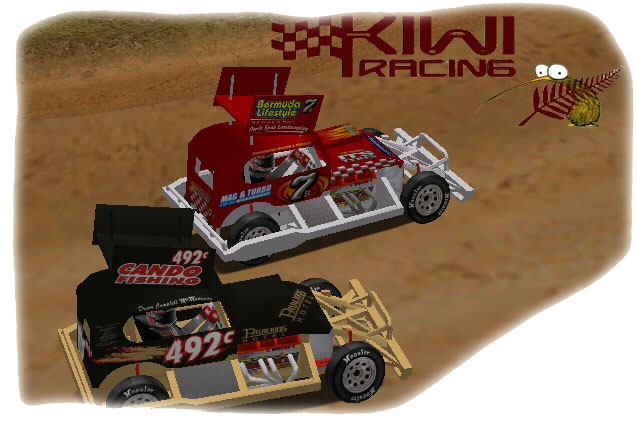 NASCAR Heat "Stockcar" SERVER RULES:
Fail to agree to these rules will exclude you from racing on the server.
New rule: Standing starts must be done in the server, you must stay in ai grids (which means normal rolling grids) and someone must call! (admin will call if the admin are on the server)
1. No Wallriding (driving around the wall to get around the corner)
2. No Abuse or bad language (during the race and in the chat loby) and or msn, vent etc..
3. No Turning right when your just about to race.
4. No using cars as brakes or HITTING them hard so they get taken out. (straight lining)
5."sometimes allowed" blocking or stopping for no reason on the track. (if you need to pull off to the side)
6. Holding cars up the wall is for one lap max (when a car over laps you, you must move away from the vehclie)
7. No aggressive hitting.
8. No grass cutting (only if you avoid an accident)
11. NO one is to pull out infront of any drivers.
12. No holding people on the grass (pushing them onto the grass is permitted)
13. No space barring off the wall.
14. All racing will be in a anti-clockwise direction. (NO racing backwards)
15. If you have a broken wheel you may continue the race but no driving stupid(we incorurage drivers to pull into the infield)
16. If you have a blown engine you must pull off to the infield and watch the racing OR exit the server.
17. Any bad connections will be warned once and no more. Admin will help you fix the problem but in the mean time NO RACING with bad connections.
18. Names for racing on the server; you must have an appropriate name or you will be asked to change, and if you come into a name which is already taken you will be asked to change OR maybe booted.
21. This is not a rule but.. We accept Paybacks because it is a b****, so if you get what your given handle it.
Rules/tips of the online racing;
1. When you have finished a race hit the ESC key and Select Disconnect. Hit escape again until the multilayer screen comes up. then find it again and connect. If your green exit out again and come back in when it says READY not open. If you do not listen we will boot. Otherwise people will get angry and we cant go racing
2. Push GO RACE and approve quickly so we can go racing.
3. If any problems on the server we want to hear about it so pm admin if something up and we will try our best to fix it.
4. Enjoy the racing
Thank you admin team.


Last edited by Xtreme_H8R on 20th August 2010, 7:27 pm; edited 3 times in total